Smarter Technology,
Better Business
With security solutions from Vivint Business, you can protect your workplace no matter where you are.
Smart security technology. Better business.
At Vivint, we specialize in simplifying lives, and your business is a big part of your life. Just like any other part of your life, you want to be there—even when you can't.
That's why we offer integrated, automated business security systems that manage themselves so you can focus on what's really important: your business and your customers.
Call today to order: 877.479.1668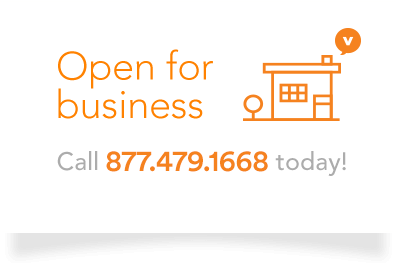 Business Security
24x7x365 monitoring
A good security system must be reliable, which is why we take pride being awarded for our numerous customer service and technology awards. Our trained professionals are always there and ready to contact you directly and respond to an alarm.
Wireless technology
Remote access
Energy Management
Energy savings
You can save your business hundreds of dollars simply by cutting the waste. Make sure that when you're not in the office, the lights are off and the temperature is adjusted. You'll be amazed how much you can save on utilities by only using what you need.
Remote climate control
Video Surveillance
Video footage
With security cameras in your workplace, you'll be able to check in and protect every part of your business: your employees, your inventory, your building, and more. Aside from protecting yourself from unethical or illegal practices, you'll also be able to make your business more efficient.
Remote access
Integrated technology